Five reasons why living in Miami might be the right choice for you.
Are you thinking about moving to Miami? Here are five reasons why living in the Magic City might be the right choice for you: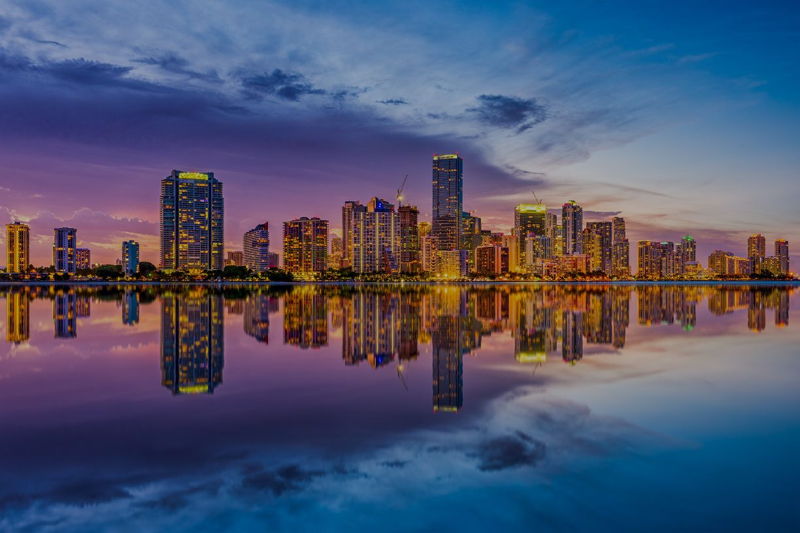 Warm weather and beautiful beaches: With an average high temperature of around 80 degrees Fahrenheit (27 degrees Celsius) and plenty of sunshine throughout the year, Miami is a great place to enjoy outdoor activities and soak up some sun. And with miles of sandy beaches and crystal clear waters, it's easy to see why Miami is known for its beach culture.

Diverse culture and vibrant nightlife: Miami is a melting pot of cultures, and this diversity is reflected in the city's vibrant and lively nightlife scene. There are countless bars, clubs, and restaurants to choose from, and the city is home to many music festivals and events throughout the year.

Growing job market and strong economy: Miami's economy is strong and diverse, with a growing job market in sectors such as healthcare, finance, and tourism. The city is also home to many international businesses, providing opportunities for those interested in working in an international setting.

Affordable housing: While the cost of living in Miami is higher than in some other parts of the country, the city's housing market is relatively affordable compared to other major cities on the East Coast. There are many neighborhoods to choose from, so it's possible to find a home that fits your budget.

Access to outdoor activities: Miami is a great place for outdoor enthusiasts, with plenty of opportunities for activities such as boating, fishing, and hiking. The Everglades National Park, Biscayne National Park, and the Florida Keys are all within driving distance of the city, providing even more opportunities for outdoor exploration.
Overall, Miami is a dynamic and vibrant city that has something for everyone. From its warm weather and beautiful beaches, to its diverse culture and growing job market, there are plenty of reasons to consider making the Magic City your home.
Contact Form
For more information please fill out the form below