Luxury Real Estate Market in South Florida Returns to Normal in 2022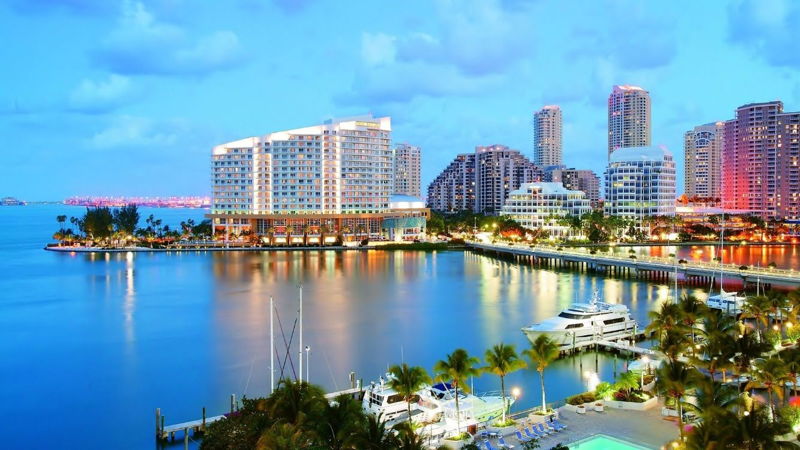 According to a recent Luxury Report by The Keyes Company and Illustrated Properties, the luxury real estate market in South Florida experienced a "return to normal" in 2022, following the frenzied sales of 2021. The report analyzed sales of homes and condos priced at $1 million or above in several counties in the region.
In 2022, there were 10,149 luxury single-family home sales, a 10.2% decrease from 2021, and 5,501 luxury condo sales, an 11.9% decline year over year. While the median price for luxury single-family homes dropped by 7.1% to $1.625 million, the median price for luxury condos increased by 3.8% to $1.68 million.
Some areas saw an increase in pricing, such as Broward County with a 26.2% annual rise in the average condo sales price to $2.19 million, and Miami's Brickell neighborhood with 379 luxury condo sales, a 27.6% surge. However, Miami-Dade County saw a 21.5% drop in luxury single-family home sales and a 9.8% decrease in luxury condo sales.
The report stated that luxury buyers and sellers are aware of market normalization and are evaluating the performance of the region using 2019 as a benchmark, rather than 2021. The top three states for incoming luxury buyers were New York, Illinois, and New Jersey.
Despite the decline in sales, the average days on the market for luxury properties decreased by more than 30% year over year, indicating high demand for the region. The report predicts that the second half of 2023 will see brisk activity as comfort with the current market grows, and South Florida will avoid significant drops in pricing due to ongoing supply challenges and relocation interest from residents of high-tax states.
Contact Form
For more information please fill out the form below